Street entertainment for all the family this bank holiday Monday.
Come and enjoy the August Back Holiday Monday in Bangor County Down, where we are turning the whole area around theMcKee clock into a mini theatre for the day.

There will be clowns and acrobats, jugglers and all manner of street entertainment on hand to help the family celebrate the August Bank Holiday.
Venue:
Bangor
n/a
n/a
n/a
United Kingdom
Monday, August 30, 2010
From: 12:00 PM to: 5:00 PM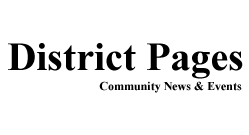 Bangor
n/a
n/a
United Kingdom
n/a
TEL: 02890421321