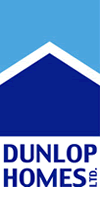 Dunlop Homes is a family business, now in its fourth generation, operating mainly in Northern Ireland.
Dunlop Homes are a local group of companies - established for over 50 years. Dunlop Homes also manage commercial and residential properties for let.

Please visit our website for our latest developments and current letting list.