Holywood men's shed meeting to plan our exhibit for Culture Night
The informal meeting will be at 12-30pm on Firday 2 August in the Redburn Community Centre, Jackson's Road. All men are welcome!
We hope to build some sort of farm landscape for the cow parade and gardening ideas for children. Culture Night is on 20 September so have about 6-7 weeks to get our ideas into action.
Come and bring friends to the meeting. Remember it is about fun, companionship and community building! No special skills needed!
Saturday, July 27, 2013
From: 12:08 PM to: 1:07 AM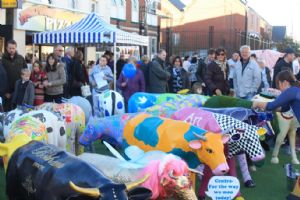 Holywood Men's Shed
c/o 10 Whinney Hill
Holywood
County Down
BT18 0HW
TEL: 028 90426825