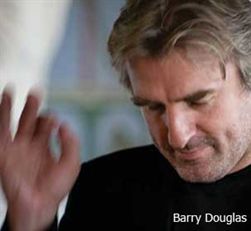 Camerata Ireland is committed to bring out the best of young Irish musical and orchestral talent throughout Ireland.
Barry Douglas founded Camerata Ireland in 1999. Since then he has established an orchestra of world class Irish musicians determined to match the best in the world.

The orchestra tours the USA, South America, China and most of Europe and has quickly developed a reputation for excellence and for creating a particularly distinctive Irish string sound.

In 2004, President McAleese and Queen Elizabeth II became joint Patrons of Camerata Ireland, testament to Camerata Ireland's all Ireland commitment and to its determination to create opportunity for the very best young Irish musicians.

Camerata provides opportunities for young musicians to learn to tour to play with the best and perhaps to go solo.