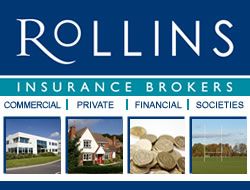 Rollins Insurance are a leading insurance broker in Northern Ireland, operating from offices in Belfast and Holywood to provide innovative insurance solutions for businesses and private individuals.
Established in 1945, our goal remains to provide the best possible service to our clients. We use the latest technology, and carry out extensive staff training programmes so we can serve you with greater efficiency and understanding.

Commercial Insurance

For our business clients we can demonstrate expertise across most sectors, including:

* Clubs and Associations

* Retail

* Manufacturing

* Service industries

* Construction

* Distribution

* Motor trade

* Engineering

* IT

* The "professions" – accountancy, medical, veterinary, architects, etc.



Private clients

We offer advice on a full range of domestic insurances. In addition, Independent Financial Advisers at our Holywood office advise on investment, pensions, life assurance and mortgages.



Independence

We are totally independent, acting in the best interests of clients to secure the right solutions from the right insurers for the task.