The Holywood Chamber invites members and guests to a Charity Lunch with guest speaker Peter McCreadie, Principal of Priory Integrated College
PEN PORTRAIT

Mr Peter McCreadie – Principal, Priory Integrated College

Peter is a native of Bangor where he was born and currently lives. He is married with three children. He graduated from Queens University Belfast in 1976 with a Bachelor of Education degree and 1989 with Master of Education.

Peter began his teaching career in Monkstown Community School, Northern Ireland's first purpose built community school. It was at Monkstown when he came to understand the part a school can play in supporting and developing the local community. Peter was appointed Vice Principal of Priory Integrated College in June 2000. His brief included developing links between school and the local and wider community that would be of educational benefit to pupils and promoting the school's integrated ethos in the community.


Thursday, November 22, 2007
From: 12:30 PM to: 2:00 PM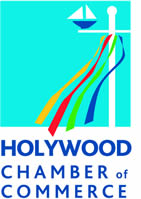 Holywood Chamber of Commerce
65b Main Street
BANGOR

United Kingdom
BT20 5AF
TEL: 028 9147 9651
FAX:028 9147 9652